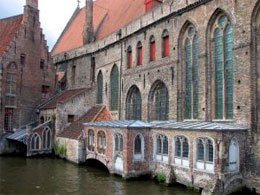 Most representative projects:
PRO IT Service Works Portfolio
You may be already running a Movable Type driven Web site, and you may have noticed that when you upload images to your server you could create a thumbnail on the fly.
What you may have not noticed is that if you choose to get a thumbnail, the HTML code you get will display your thumbnail with a link to a very basic HTML page which contains the full size image.
This basic HTML page with the full size image is badly coded in the sense that it does not validate against the W3C (world web consortium) web standards.
What we offer you is:
A. LightBox Technology
LightBox is an intelligent JavaScript solution which instead of a basic HTML page with the full size version. it provides your visitor a full size image on the top of the page where the thumbnail size version is displayed (more details here).
or
B. Validated Full Size Image HTML Basic Page
What we do here is that we basically configure your site's basic HTML pages that hold your full-sized images to validate against the W3C HTML web standards.
Live Support


Movable Type Extra Features
Check out the bunch of Movable Type Extra Features we've carefully prepared for your project.

Search Engine Optimization (SEO) Related

Community

General

Authority

Monetization Programs

Movable Type Consultancy Services
What about these other Movable Type Consultancy Services?
Social Bookmarking Services Integration

Translation

Cost Evaluation
---
Note:


- The field has to be filled out