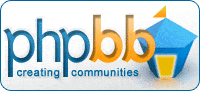 Most representative projects:
PRO IT Service Works Portfolio
Are you ready to install a highly reliable but totally free forum application?
Let us propose our phpBB open source forum installation service.
PRO IT Service will setup the phpBB forum application to allow you to start configuring your forum spaces and begin inviting people to contribute.
Live Support

Apart from the Installation service, at PRO IT Service we also offer a set of additional services you may consider for your Web site forum sections such as:
phpBB Installation

Movable Type Extra Features
Check out the bunch of Movable Type Extra Features we've carefully prepared for your project.

Search Engine Optimization (SEO) Related

Community

General

Authority

Monetization Programs

Movable Type Consultancy Services
What about these other Movable Type Consultancy Services?
Social Bookmarking Services Integration

Translation

Cost Evaluation
---
Note:


- The field has to be filled out