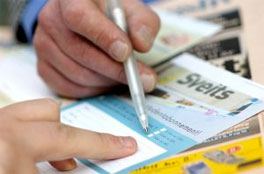 Most representative projects:
PRO IT Service Works Portfolio
Have you ever thought how would somebody be able to get email updates with comments made to an article from your Web site?
Well, we are proposing you this feature which basically allows your visitors to subscribe to any comments made to an entry.

Subscribing to comments works like this:
Step 1.
A commenter writes his/hers comment

Step 2.
Before submitting the comment, the commenter checks a box reading:
'Receive email notification of further comments.'

Step 3.
From that moment on, any time another comment would be made on that same entry, this commenter will get an email notification.

What's even smarter with this feature is that each email will include a link which allows the user to unsubscribe, in case he/she doesn't want to receive any other email notifications containing future comments.
This is a must have feature for building up a community Web site.
Live Support


Movable Type Extra Features
Check out the bunch of Movable Type Extra Features we've carefully prepared for your project.

Search Engine Optimization (SEO) Related

Community

General

Authority

Monetization Programs

Movable Type Consultancy Services
What about these other Movable Type Consultancy Services?
Social Bookmarking Services Integration

Translation

Cost Evaluation
---
Note:


- The field has to be filled out