Home ›› Internet Services ›› Content Management System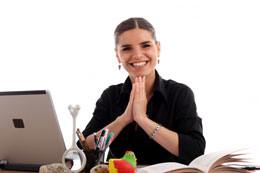 Most representative projects:
PRO IT Service Works Portfolio
This service offers a very efficient way of managing your Web site content.
The choice of Content Management System will directly impact your Web site performance and costs. It provides a professional mechanism for updating any section from the entire Web site, at any time, without having to pay a specialist for this and without the risk of destroying or altering the source code.
The Web site content updating becomes as easy as text editing in word processing software.
Avoid accidental mixing with the source code or interface, extra responsibilities on your next day schedule by choosing an easy and instant solution for your Web site content management.
You can maximize your benefits combining the Content Management System with other innovative technologies and services available on the market.
The use of RSS to provide daily or occasional automatic email notifications to your Web site subscribers, a faster search engines indexing and ranking are just a few of the benefits you could obtain.
Apply now for a free quote.
Live Support


Movable Type Extra Features
Check out the bunch of Movable Type Extra Features we've carefully prepared for your project.

Search Engine Optimization (SEO) Related

Community

General

Authority

Monetization Programs

Movable Type Consultancy Services
What about these other Movable Type Consultancy Services?
Social Bookmarking Services Integration

Translation

Cost Evaluation
---
Note:


- The field has to be filled out